Boomers Fifties Teen Idol Magazine


A LOOK BACK AT THE FIFTIES TEEN MAGAZINES
This site honors the teen idol magazines of the fifties--with snapshots and; articles from Carolyn's fifties and sixties teen idols collection.
The fifties were great years for the teen pinup stars. And the magazines, like Photoplay, Teen Pinups and Movieland, did a great job of showcasing the teen idols. The most important questions about the teen idols were answered like--




What kind of girl does Troy like?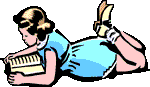 Who is Fabian dating?


What does Kookie's pad look like? Where does Elvis take his girlfriend on a date?





Ahead, you will find the fifties and sixties articles and scoops from such teen idols magazines.. Also, you will find the latest fifties makeup; fifties fashion; and fifties dating tips...

The NEWEST stories
(well they were the newest back in the 1950's...1960's) about the most EXCITIING 1950's TEEN IDOLS*

Fifties dating, makeup and fashion
Advice
Dating Scoops, fifties fashion trends, & beauty tips for the 1950's Teen!


BOBBY VEE TALKS ABOUT LOVE *

NEW VIDEO: 1950'S TEENS DANCING

NEW MOLLY BEE'S FUN DATE ON A BUDGET

RICKY NELSON: The Girls I go for

HOT MOVIE STAR FASHIONS
Fifties
Snapshots
of favorite teen idols
Exclusive/ original pictures from fifties teen magazines!


PINUP OF ELVIS * ANNETTE * FABIAN
PHOTOS OF TROY ON WARNER BROTHERS TV
NEW YOUR 1950'S PHOTOS
NEW VIDEO: THE FIFTIES TEEN IDOLS
Fifties
Articles
of favorite teen idols
Fifties Stories about your favorite teen idols including James Dean and Elvis Presley!


TV DOCTORS KILDARE & CASEY: Richard Chamberlain and Vince Edwards


ELVIS PRESLEY AT THE DRIVE-IN


AMERICAN BANDSTAND DANCER'S STORY
BEST 100 CLASSIC MOVIE LIST
NEW PETER NOONE OF HERMAN'S HERMITS, secrets.
Letters to the Editor
Fifties teeny boppers write cool stuff!


Cruisin USA
Gifts for any 50's party, sock hop, class reunion, or just for fun!
---
Boomers Fifties Teen Idol Magazine http://boomers-fifties-pinups.com/50_teenmag.html
Copyright © Carolyn Passalaqua ALL RIGHTS RESERVED
Sentimental Journey,She's got you,Whipped cream,Jambalya,Wildwood music sequenced by Don Carroll.