NEW Bobby Rydell: Growing up to fame.


Annette Funicello: Who is Her Mr. X?

Kookie Explains the Code by which he Lives.
NEW Being Kookie
Calling Dr.Kildare, Dr. Ben Casey!

A Tale of Two Legends: Elvis &…...

Elvis Presley at the drive-in movies.

Frankie Avalon: I Love My Dreamgirl.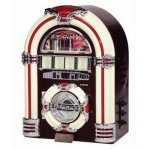 Crosley Mini Tabletop Jukebox with CD Player

Jukeboxes, Turntables, Telephones & More!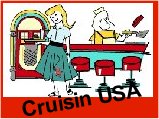 Check out this terrific source for retro bowling shirts, retro apparel, 1950's party goods, tons of other cool and unique gifts, & poodle skirts.





550's Decade Box -
1950's Candy

Candy for unique gift or party.
---
New Fifties Costumes
Rocker,Greaser, Car Hop, Rock Legend, 50's Starlet...Wigs: Beehive, Pompadour, Flip wig..




Bookmark this page!

Link to us - BANNERS