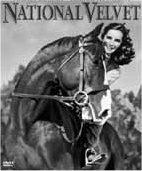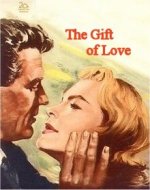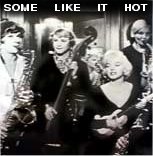 Movie Classics - the best old movies.
BP's Top 100 Classic Movies. Classic is defined as movies made from the first talky to 1969. There are many features that make these movies attractive. Characteristics of these movies: These are movies that might provide a moral message, might showcase unique talents of actors, movies that showcase talent like singing, dancing, and comedy, or classic movies that connect with the human story or perhaps showcase the times. These are movies that we Boomers saw while growing up, both in movie theaters and on the tiny family television set. BP has revisited these movies. BP has undertaken a review of classic movies, and this is an ongoing process. So as this is BP's list of Top 100 Classic Movies, it might change as a new gem from that rich past is rediscovered. You can find many of the movies on Video and DVD listed in BP's Top 100 at Amazon.com and Ebay - just follow the yellow column at right for search boxes. Easy links to BP's Top 100 Classic Movies on DVD are underlined. You can click on a movie title that is underlined to purchase it on DVD or to read a review.
National Velvet (1944)
Some Like It Hot (1959) review

Going My Way (1944)

The Bells of St. Mary's (1945)
Miracle on 34th Street (1937)
To Kill A Mockingbird (1963)

White Christmas (1954)
Mrs. Miniver (1942)

The Ten Commandments (1956)

Imitation Of Life (1959)

Paint Your Wagon (1969)

Yankee Doodle Dandy (1942)

The Parent Trap (1961)
Pollyanna (1960)

Life With Father (1947)

The Wizard of Oz (1939)
River of No Return (1954)
Holiday Inn(1942)
The Dolly Sisters (1945)


Giant (1956)

Gone with the Wind (1939)
Ben-Hur (1959)
Mr. Smith Goes to Washington (1939)
Houseboat (1958)

Singin' in the Rain (1952)
How the West Was Won (1962)
Stars And Stripes Forever (1952) VHS
Cheaper By The Dozen (1950)
North To Alaska (1960)
The Big Country (1958)
Annie Get Your Gun (1950)
The Yearling (1946)
The Seven Little Foys (1955)
The Ghost and Mrs. Muir (1947)
The Gift of Love (1958) review

The Unsinkable Molly Brown (1964)
Anna and the King of Siam (1946)
The King And I (1956)
State Fair (1945)

State Fair (1962) VHS
South Pacific (1958)
Spartacus (1960)
Pillow Talk (1959)
Journey To The Center Of The Earth (1959)
Tarzan And His Mate (1934)
Teacher's Pet (1958)
The Sound Of Music (1965)
It Started In Naples (1960)
Bundle Of Joy (1956)
Light In The Piazza (1962)
Peyton Place (1957)
Lady Eve (1941)
Alexander's Ragtime Band (1938)
Damn Yankees ( 1958)
Take Me Out to the Ball Game (1949)
Boys Town (1938)
To Hell And Back (1955)
The Nutty Professor (1963)
Destry (1954)

Follow Me Boys (1966)
Easter Parade (1948)
King of Kings (1961)
Shadow Of A Doubt (1943)
For Me and My Gal (1942)
Captain Blood (1935)
Here Comes Mr. Jordan (1941)
The Song Of Bernadette (1943)
The Miracle Of Morgan's Creek (1944)
North by Northwest (1959)
Little Lord Fauntleroy (1936)
David Copperfield (1935)
Lassie Come Home (1943)
Doctor Zhivago (1965)
Madame Curie (1943)
A Summer Place (1959)
Parrish (1961)
Snow White and the Seven Dwarfs (1937)
The Pajama Game (1957)
The Time Machine (1960)
Operation Petticoat (1959)
G.I. Blues (1960)
Loving You (1957) review

Boy On A Dolphin (1957) VHS
The Clock (1945)
Gentlemen Prefer Blondes (1953)
The Day The Earth Stood Still (1951)
The Shop Around the Corner (1940)
The Devil And Miss Jones (1941) VHS
Father of the Bride (1950)
Belles On Their Toes (1952)
Pal Joey (1957)
Village Of The Damned (1960)
Planet Of The Apes (1968)
Birdman Of Alcatraz (1962)
Rear Window (1954)
The Bridge On The River Kwai (1957)
12 Angry Men (1957)
Tammy And The Bachelor (1957)
Annie Oakley (1935)
Link to us - BANNERS
Bookmark this page!
CLASSIC MOVIES AT AMAZON
---
Classic Movie links:
Classic Movie Posters
The Wizard of Oz, Gone with the Wind, Singin' in the Rain,To Kill a Mockingbird,Yankee Doodle Dandy, & more..
Internet Movie Database
Search Movies, Movie Stars, Bios and Movie Plots.
American Movie Classics
Search movie schedule.
Turner Classic Movies See what movies are playing.

TV-Now.com At TV-Now you can search to see if a movie is scheduled to play.
Top 100 Movie Stars
Top 100 Movie Quotes
AFI's Top 100 Movies
Watch Classic Movies Online
Free Classic Movies
Top Religious Classic Movies
More Classic Movie Links





Search Ebay for
Out-of-print Movies