1950s Yell Leaders and Cheerleaders are popular and are counted upon to support the team – they arouse, stir up and excite school spirit. The clothing is important in identifying with the team, and for freedom of movement to perform physical stunts. The 1955 fashion for boy Yell Leader Wilford is Khakis with a v neck letter sweater. The 1955 fashion for girl Yell Leaders Ruby and Frances is the long pleated skirt. Below are more photos of era cheerleaders in their 1950s fashion uniforms.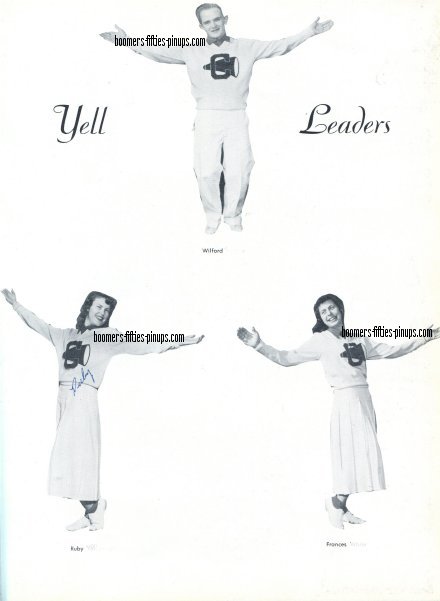 1950s FASHION AND CHEERS
Fifties fashionable Yell Leaders



American Graffiti -
a time-capsule of re-created memories.


All hail our Alama Mater! A symbol of truth and honor, To thee we raise our voices To thee we sing in praise!