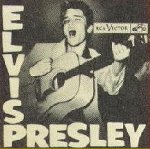 ELVIS...
Music and Fashion
STYLE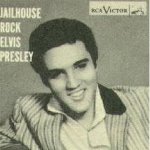 Elvis Presley was "the" singer that symbolized "Rock and Roll". Loose , flashy, more sophisticated and explosive was the Elvis style, not only of his music, but also of his clothing.
His wildly, colorful suits whipped around as he jarred his hips to the music. Swinging his arms out in a circle, rolling his knees around, and in and out. From jerking to swinging moves, Elvis "literally" rocked & rolled.
Elvis' early records were, perhaps the most exciting maybe because they were so different. Elvis would slur his words together, add sounds, utterances such as whoa, ho, ho, ahoe, ho, ho yeeoh, yeoh, yeoh.


Framed Art
Elvis Gold & Platinum
45s - Sets