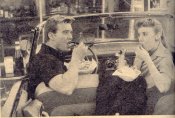 5. Drive-in:
A sandwich, fries, milk for two, and that costs $1.50.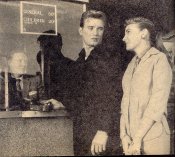 6. Movie: The 50 cent movie, but had to look around for this good price.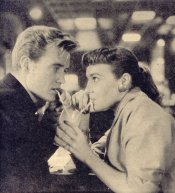 7. Chocolate milk shake. One glass, two straws, 35 cents.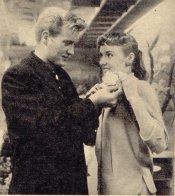 8. Flower: Bill decided to blow 50 cents on an extra expense. They also spent 15 cents on popcorn.